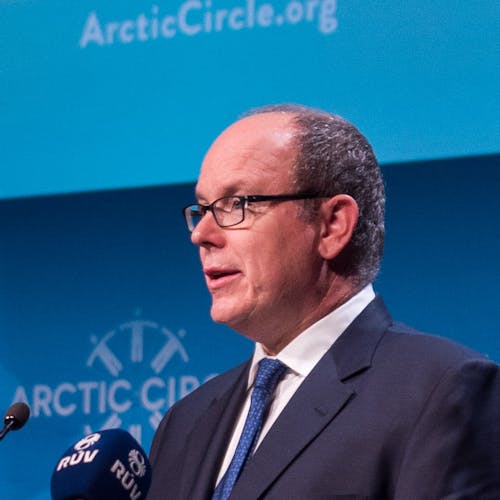 HSH Prince Albert II of Monaco
Albert II, Prince of Monaco is the Sovereign Prince of Monaco and current head of the Princely House of Grimaldi. An Olympian, having competed in the bobsleigh at a number of Games in his youth, Prince Albert is also noted for his philanthropic engagements. He has a longstanding interest in the Arctic and Polar regions: in 2009, he became the first incumbent head of state to have visited both Poles, and has also visited Svalbard, Norway, and 26 scientific outposts in Antarctica. Prince Albert continues to support environmentalist and conservationist causes across the world, and in 2006 founded the Prince Albert II of Monaco Foundation which has, in turn, donated millions of Euros to environmental causes.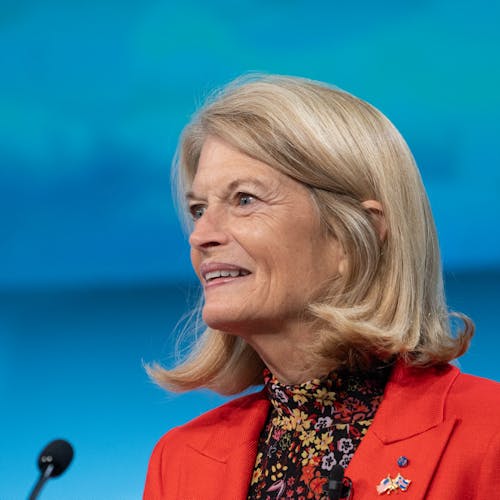 Senator Lisa Murkowski
U.S. Senator for Alaska
U.S. Senator Lisa Murkowski is considered the leader among her Congressional colleagues on Arctic issues. She has in recent years reached global fame due to her position in the US Senate. She is the U.S. Representative in the Standing Committee of Parliamentarians of the Arctic Region and co-chair of the Senate Arctic Caucus.
Senator Murkowski has long-advocated for the Arctic as a national priority and continues to push the United States to invest in the infrastructure and assets critical to supporting an Arctic strategy. She is leading the charge to recapitalize and expand America's fleet of icebreakers and has introduced legislation to raise the nation's presence in the Arctic through two bills that support responsible research and development as well as giving those who live in the region a greater voice on policy and research. She has been instrumental in promoting the importance of Arctic development in the U.S., and has emphasized that the U.S. "has to acknowledge [its] role as an Arctic nation".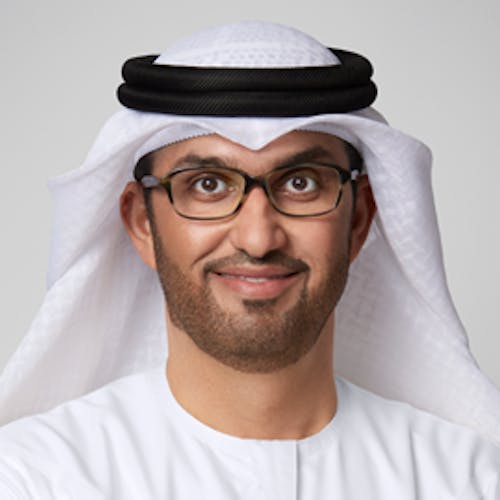 H.E. Dr. Sultan Al Jaber
COP28 President-Designate; UAE Minister of Industry and Advanced Technology and Special Envoy for Climate Change
H.E. Dr. Sultan Ahmed Al Jaber, is the Minister of Industry and Advanced Technology, the UAE's Special Envoy for Climate Change and the President for the 28th Conference of the Parties (COP28), as well as serving as Managing Director and Group CEO of the Abu Dhabi National Oil Company (ADNOC). An early adopter of a number of emerging technologies in energy and finance at ADNOC, Dr. Al Jaber also played an important role in the establishment of the renewable energy company Masdar, of which he remains chair. Dr. Al Jaber's previous engagements have included terms as chair of Abu Dhabi Ports and the UAE's National Media Council. He received his doctorate in business and economics from Coventry University in 2007 and holds an MBA from California State University.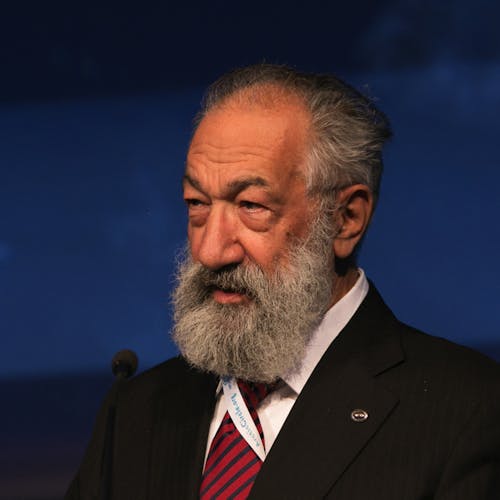 Artur Chilingarov
Born in Leningrad in 1939, Artur Chilingarov is a Russian-Armenian polar explorer. An engineer-oceanographer by training, Chiningarov spent much of the 1960s to 1970s as head of a number of Soviet polar research stations, and later embarked on a number of expeditions including Arktika 2007 - the first ever crewed descent to the ocean bottom of the North Pole. As a politician, he was a member of the Russian State Duma from 1993 to 2011 for the ruling United Russia party and currently represents the Tula Oblast at the Federation Council. He has been recognised as both a Hero of the Soviet Union and Hero of Russia.